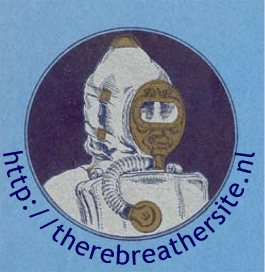 11:49am 12-18-2013

Could you use 2 mav's one on each tank one dilute and the other o2? Then use the oxyguage for o2 info? I've been diving my drager dolphin for about 5 years and I love it, but I want to convert it to a Mccr. Any help would be appreciated.
Much thanks
Charlie
5:42am 12-02-2013

Awesome information for my hydrographic survey class report. Thanks for all the photos.
9:31pm 11-23-2013

Hi I am thinking of buying a bio 45 that looks like never used condion.. Please help... Is there a manual I can get?
Are the cartridges available or are there re usable ones out there ?
I am a Padi cert diver... where can I get training and cirt for rebriethers Are there any o2 bottles available / prices ?
I live in tampa fl usa any local contacts arroud here near me... I have been to several dive shops for help
Macks has an aluminum o2 bottle recently hydroed...
Thanks
3:20am 11-16-2013

Am interested in your rebriether....
9:57pm 11-10-2013

Enjoyed the ADS section of the site - not absolutely accurate, but pretty cool, nonetheless. By the way, the 'Drager Newtsuit' was neither invented, nor manufactured by DragerWerks . .they were simply our (Hardsuits Inc.) representatives in Germany.
All the suits sold by Drager, without exception, were manufactured in our North Vancouver, B.C., Canada facility.
Regards
Phil
9:12pm 11-08-2013

I just found this from a google search. It is a great resource. I worked at MSA through the 1980s. Much of the KO2 chemistry and technology is not as apparent to newer generations, making the information you provide on your site a good starting point.

Thanks,

Bill King
2:17pm 11-02-2013

Very nice and interesting site. I own a IDA-71 and a UGK-2 Suit, Do you know where I can find a BC that would have been used with this setup.
4:55pm 10-29-2013

Paolo, I was wondering if we could have instructions of how to build a rebreather like you have built because we are doing a project to get a scholarship to a college and we thought it would be cool to build one also we would give you the credit for the blueprints of this device which would make you famous.

My name is Caleb Kenney, and my other 2 partners are Emma Perkins, and Austin Beaver

Please email us back as soon as possible and we are only in 11th grade but we are very smart.
10:55pm 10-27-2013

We love to go to Rossport and other places along Lake Superior, look out at the lake and dream... Thank you for the info, most interesting!
12:46am 10-23-2013

regards from Chicago, many interesting items Good to visit yours web, always something to learn from top professional.
6:50am 10-21-2013

Very interesting research..Good Job!
9:51pm 10-16-2013

Weer even de site opgezocht. Volgend jaar is het 100 jaar geleden dat de 1e wereloorlog begon.
12:03am 10-14-2013

I have a homemade rebreather.... is possible load here?
1:54pm 10-03-2013

A fascinating story. I enjoyed your site. I have the stock certificate for the Leavitt Lusitania Savage Company, 1924. Offering for sale on Ebay in November. Thank you.
1:19pm 09-29-2013

Congratulations,very useful information ! I'm a Sat Diver and SD Tech, looking info about your Sat Diving System,and I would like to see your DD Gas Reclaim System . Thank you, very nice web page! Kindly Regards Mino Puggioni