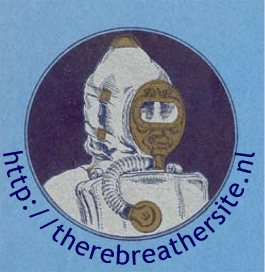 3:08am 02-11-2014

Great stuff. Thanks Ed...
12:44am 01-28-2014

Time i got into rebreathers again.
5:47pm 01-18-2014

Hi. really interesting pages thank you for them. Qualified Royal Navy Rebreather Diver in 1962, moved into Commercial Diving 1972 only air Diving. Bought four wrecks and plundered them and others until 2003 when I sold up and came to live in Brittany in France. Not given up yet, still get my head wet now and again. Enjoyed the site. Regards Dave
10:18pm 01-16-2014

Hi Michael, Please can you send me some details and prices for the the Ali box.... And titanium.... Have recently purchased an Inspiration vision.
Kind regards
Nole
7:31pm 01-13-2014

I really would like to be there but I live in New Jersey USA.
6:41pm 01-13-2014

I'm a former SEAL and love this site.
10:26pm 01-08-2014

nice
4:29pm 01-03-2014

i am interest in buying and electrolung RB for display only as complete as posible. can u sell my one or do u know of anybody that has or is will ing to sell one. Jus got and RB 80 and CisLunar for 5 K US each for display only Thanku and let me now Ale g Houston Texas
6:19pm 12-29-2013

I am considering this on my KISS Classic. Feel free to shoot me an email.
1:00pm 12-28-2013

Big thumbs up for a fascinating site.
2:18pm 12-25-2013

A good site keep it up!
2:12am 12-22-2013

great site, photos and information.
Thanks for sharing with us all.

Best Regards,
paul
3:36am 12-21-2013

swimmers paradize great......
11:49am 12-18-2013

Could you use 2 mav's one on each tank one dilute and the other o2? Then use the oxyguage for o2 info? I've been diving my drager dolphin for about 5 years and I love it, but I want to convert it to a Mccr. Any help would be appreciated.
Much thanks
Charlie
5:42am 12-02-2013

Awesome information for my hydrographic survey class report. Thanks for all the photos.