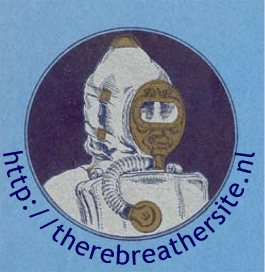 4:50pm 01-23-2017

nice webside
3:46pm 01-23-2017

Thanks..... Good info.... Just serviced my mouth piece and used your website as a reference....
4:51pm 01-06-2017

I have Desco single hose rebreather & lots of bottles working .
4:49pm 01-06-2017

I have Desco single hose rebreather & lots of bottles working .
12:34am 01-02-2017

Interesting stuff. I trained initially on Pattern 5562 UBA O2 Re-breather. Am trying to find a decent photo of such a set for my book. Any help appreciated. I went on to become a Helicopter Aircrew/SAR Diver.
Regards,
Roger B
12:57am 12-30-2016

Nice website! You've done the hard work!
12:02am 12-30-2016

http://bangorwindowcleaning.co.uk

great site
9:45am 12-14-2016

sending hello from sweden
looking for some info about the dräger automatic breathing valve T11801/T11485 on the helmet DM220
best regards pär
8:41pm 12-11-2016

Nice info!
7:46am 12-11-2016

Looking for any information about old equipment used by Israeli navy seals for research purposes. Any he?p will be greatly appreciated.
4:40pm 11-06-2016

I was one of two people who worked for Bob Nicholson on the SCR4.
Among other fittings, I built the scrubber.
Hard to believe that was 20 years ago
JL
4:04pm 11-04-2016

I worked for a Siebs, Gorman & Co. Subsidiary, James H north & Co., they sent me on a course for CABA Equipment, brilliant stuff. I actually use Oxygen now, (through night on Condenser), and have small portable Cylinders. Is there a Regenerative Kit available for general use? It would be brilliant to have along in the Jeep, or the Boat when Fishing/ sailing! Needs to be Portable of course. I still have the Book by Robert H Davis, 'Breathing in Irrespirable Atmospheres'.
2:51pm 10-23-2016

Very intéressant
7:11pm 10-18-2016

I picked up a beautiful Pirelli long range rebreather. I believe it is a model 901. I am missing the mask that goes with it and wondering if there are any leads as where to find one. What I have are two sets of the harness for it. Thanls Bob
10:07pm 10-17-2016

Good job!