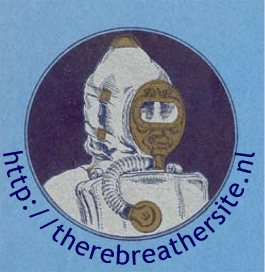 11:39pm 02-03-2016

In the 60s my dad saw a unit I think at world expo NY 64 or at NASA I was always interested. He described it as a little smaller,4 inch sphere. I was always waiting for it to be available. I was 10 .Still waiting. Thanks for the post. Paul from Sydney Australia.
4:36pm 02-03-2016

Hi....I was one of the first few to be trained as a Diver and as a Technician using the PP1 in the UK. I was Lead Diver with Strongwork International at the time and we were Training to use the PP1 in conjunction with the Drass Saturation/Bell System, and the Bruker 'Mermaid 111 / 1V' Submarine (Diver Lockout) The PP1 It was a brilliant bit of kit. I do still have the training certificates packed away somewhere. (Numbers 002,& 004. I think?) I Also the 'Diver Training Manual & Technician's Manual ....Happy Days

Best Regards
Ian S Boyd (confido)
12:52am 01-30-2016

Great site and excellent work!

Greetings from Norway
Best Regards
Victoria Forbrukslån
6:17pm 01-28-2016

Goed verhaal. Ik heb met mijn een mec sinds 2 jaar en we zijn hier zeer te spreken over.
6:37pm 01-23-2016

This site is like a "Breath of Fresh Air".
7:04am 01-18-2016

I just happen to think of this breather. Which I've seen in war flicks that involved submariners durning the war with Germany. And are they still use to day, maybe a newer model.
6:10am 01-09-2016

very interesting!
7:03pm 01-08-2016

Saw this suit on pinterest and started looking around for more info. You have much more than anyone else.
9:40pm 01-07-2016

Your website is an interesting discovery
8:04pm 12-29-2015

Awesome job really enjoyed your artwork
2:55am 12-25-2015

good job, well done.
11:52am 12-04-2015

Very good site.
10:53pm 11-24-2015

My grandfather, Bernard Samuels, flutist, in 1911 invented a device for assisting players of wind instruments in sustaining long notes. This device he called "aerophor".
I have various times come across this name as designating an apparatus used in the mining industry.
Has my grandfather known about the existence of the name "aerophor" in its latter sense? There is no documentation about this whatsoever. As an inventor, he may himself also have invented the name for his invention. On the other hand, there is no reason to exclude that he was aware of the existence of the name "aerophor" for an apparatus used in the mining industry.

Jacob Polak
Amsterdam, The Netherlands
6:53pm 11-24-2015

Great resource for identifying older units.
1:15pm 11-13-2015

Hello

Many times your work was useful.
Usually I enter in their own ways. That is why I am the author of the SCR with a constant ppO2: PL 214445 (P-377789), PL 214464 (P-386700), P-393223, P-411743, ... .

I greet Ryszard Czarnecki