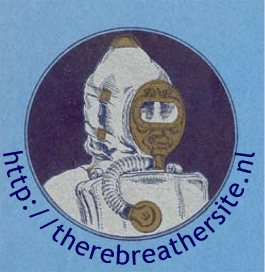 11:52pm 06-15-2016

looking for a book by eric micheletti 'warriors from the deep' Thank you for any assistance in obtaining to this text and how i might be able to get a hold of it. Ron
6:31pm 06-13-2016

SFUWO 1972
4:36pm 06-13-2016

Hi. Good site.Thank you.
7:17pm 05-18-2016

It's great to see the pioneering days of diving preserved for all to read about. Brave and adventurous Participants.

Sincerely, Kevin End
5:09am 04-04-2016

Love your site and the historic records it keeps. Keep up the hard work!
3:46pm 03-28-2016

Thank you for your work!
5:47pm 03-20-2016

congratulation
11:39pm 02-03-2016

In the 60s my dad saw a unit I think at world expo NY 64 or at NASA I was always interested. He described it as a little smaller,4 inch sphere. I was always waiting for it to be available. I was 10 .Still waiting. Thanks for the post. Paul from Sydney Australia.
4:36pm 02-03-2016

Hi....I was one of the first few to be trained as a Diver and as a Technician using the PP1 in the UK. I was Lead Diver with Strongwork International at the time and we were Training to use the PP1 in conjunction with the Drass Saturation/Bell System, and the Bruker 'Mermaid 111 / 1V' Submarine (Diver Lockout) The PP1 It was a brilliant bit of kit. I do still have the training certificates packed away somewhere. (Numbers 002,& 004. I think?) I Also the 'Diver Training Manual & Technician's Manual ....Happy Days

Best Regards
Ian S Boyd (confido)
12:52am 01-30-2016

Great site and excellent work!

Greetings from Norway
Best Regards
Victoria Forbrukslån
6:17pm 01-28-2016

Goed verhaal. Ik heb met mijn een mec sinds 2 jaar en we zijn hier zeer te spreken over.
6:37pm 01-23-2016

This site is like a "Breath of Fresh Air".
7:04am 01-18-2016

I just happen to think of this breather. Which I've seen in war flicks that involved submariners durning the war with Germany. And are they still use to day, maybe a newer model.
6:10am 01-09-2016

very interesting!
7:03pm 01-08-2016

Saw this suit on pinterest and started looking around for more info. You have much more than anyone else.