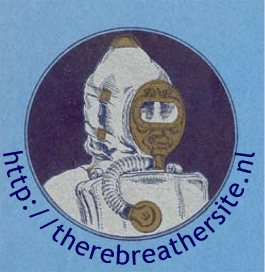 11:08pm 06-24-2015

Attend the site several years.
Congratulations
7:42am 06-14-2015

I acquired a Momsen Lung and was trying to find any info as to what it is worth. I don't know if it is complete and it's not in the best of shape. Any ideas? Thanks in advance
8:31am 05-18-2015

Thank you for making this great site.
5:49pm 05-10-2015

Nice Site
7:00am 05-09-2015

LOVE THAT REBREATHERS for Divers r main stream now
1:55am 04-28-2015

Hello from Canada
Very nice Titan Box......Wil buy one.....One day !
4:06am 04-15-2015

John Dugan

Wonderful site! Thank you for an interesting and informative site.
7:56pm 03-29-2015

Great site!
10:51pm 03-22-2015

Peter Longo

Thanks for the info! Its clear and understandable. I was looking for more information about rebreathers and found it here.
7:45am 03-19-2015

Nice site. Been a long time (1956) sense I used a re-breather.
4:18pm 03-17-2015

Scott jones

Thank you for sharing this amazing piece of history. When people think of underwater photography most do not go back any further than Cousteau.
6:27pm 03-16-2015

Good read. I was CO of NEDU when the CCR 1000 came out and had worked with Phil Nutyen and the Canadian Navy. we also dove the Rat Hat at NEDU. We also tested the SDL1 in the Ocean Simulation Facility.
We hope to be presenting a paper at SNAME on our MANTA submarine design
11:28am 03-16-2015

Cool reading, Thanks
8:08pm 02-14-2015

GREAT EXPLANIATION . THANKS
3:36pm 02-01-2015

Hej grabben hur mår Du

Bo