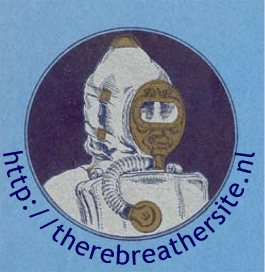 11:31am 08-01-2015

Prachtig en mooi kompleet overzicht hoor !.
Hier heeft een mens wat aan.

m.v.g., Roy
2:02pm 07-23-2015

Tks for all, i´m from Brazil.
2:37am 07-22-2015

Gracias por la información.
1:22am 07-05-2015

I was reading "Have Spacesuit Will Travel" by Robert A. Heinlein, his description of the suit's air system made think of rebreathers so I've been looking at them. Now I want to build one.
11:08pm 06-24-2015

Attend the site several years.
Congratulations
7:42am 06-14-2015

I acquired a Momsen Lung and was trying to find any info as to what it is worth. I don't know if it is complete and it's not in the best of shape. Any ideas? Thanks in advance
8:31am 05-18-2015

Thank you for making this great site.
5:49pm 05-10-2015

Nice Site
7:00am 05-09-2015

LOVE THAT REBREATHERS for Divers r main stream now
1:55am 04-28-2015

Hello from Canada
Very nice Titan Box......Wil buy one.....One day !
4:06am 04-15-2015

John Dugan

Wonderful site! Thank you for an interesting and informative site.
7:56pm 03-29-2015

Great site!
10:51pm 03-22-2015

Peter Longo

Thanks for the info! Its clear and understandable. I was looking for more information about rebreathers and found it here.
7:45am 03-19-2015

Nice site. Been a long time (1956) sense I used a re-breather.
4:18pm 03-17-2015

Scott jones

Thank you for sharing this amazing piece of history. When people think of underwater photography most do not go back any further than Cousteau.