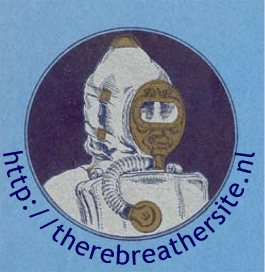 4:23pm 10-10-2015

NW05

I belong to a volunteer fire brigade and we are so fortunate to be given 2 sets of kawasaki oxy gem rebreathers.. But we have no idea how it works and canisters are missing.
1:31pm 09-30-2015

Peter herbst

Thanks for a cool site! need spares for RG- ufm....
7:31am 09-11-2015

Anthony Appleyard

Very useful site. Don't let it be deleted.
7:20am 09-08-2015

Sabrina Saballos

http://www.divescrap.com/DiveScrap_INDEX/History_Miller_Dunn.html
I have the third one in green. Interesred? I can send
Pictures
7:13am 09-08-2015

Sabrina Saballos

Hello! I have a helmet from 1821 interested?
Replied on: 12:05pm 10-15-2015

please send pictures
1:16pm 08-24-2015

Bo Ragnar Fröland

Just want to say hi .

Bo
11:31am 08-01-2015

Roy.M.Hellleman

Prachtig en mooi kompleet overzicht hoor !.
Hier heeft een mens wat aan.

m.v.g., Roy
2:02pm 07-23-2015

Daniel Pilatti

Tks for all, i´m from Brazil.
2:37am 07-22-2015

Verónica G

Gracias por la información.
1:22am 07-05-2015

Joe I

I was reading "Have Spacesuit Will Travel" by Robert A. Heinlein, his description of the suit's air system made think of rebreathers so I've been looking at them. Now I want to build one.
11:08pm 06-24-2015

damianos

Attend the site several years.
Congratulations
7:42am 06-14-2015

Roger Jarvanpaa

I acquired a Momsen Lung and was trying to find any info as to what it is worth. I don't know if it is complete and it's not in the best of shape. Any ideas? Thanks in advance
8:31am 05-18-2015

Tony Kopp

Thank you for making this great site.
5:49pm 05-10-2015

Sergio Siqueira

Nice Site
7:00am 05-09-2015

Kevin Gibian

LOVE THAT REBREATHERS for Divers r main stream now