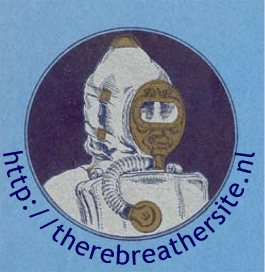 7:21pm 10-16-2014

Denise Woodberry

Do you have any more info/articles regarding Jim Woodberry and his invention??
10:06am 10-09-2014

Bo Ragnar Fröland

Just looking at Your side.
Have a grest day
Bö
8:11pm 09-30-2014

Lou

Thanks for the great site. After 30 years of open circuit diving I'm just now starting to get into the CCR world. Awesome resource!!
9:31pm 09-29-2014

Peer

I have a carlton cobra 3
Nice site you have...
Do you know wat the cobra 3 normale cost?
7:18am 09-26-2014

Billy J. Snook

Dick Ritowski has one of these Rebreathers in his facility in Key Largo Florida.
I am interested in buying one from somebody.
I work for Bob Hollis, I teach people to dive the PRISM 2 & the Explorer.
7:28pm 09-21-2014

plongeur-radin.com

Un très bon site ! Bravo !

Cordialement
plongeur-radin.com
6:24pm 09-04-2014

Mike Stone

Thanks for posting this great story and photos of the Gunilda.
12:07am 08-19-2014

Evan Johnson

I was a commercial diver for over 40 years and passed my master divers in 1964. I have a few photos of myself in old diving gear from that period including old dry suits, o2 rebreathers and standard suits if you would like a copy for your site just let me know and I'll see what I can find.

Thanks for a great site, I am now a published author and found your site while looking for a suitable image for the cover of one of my books. Let me know if you have any of old mark 4 rebreathers.
Thanks,
EVJ
11:19am 08-12-2014

Paul Rossf

hoping to find lots knowledge to enable me to be safe and competent and confident rebreather
7:10pm 08-06-2014

Phil Resch Capt USN

Retired Navy Captain. Just watched Silent Enemy and was curious about the equipment. Website is very well done.
Thank you.

Phil Resch
1:29am 08-02-2014

James R Pollard

J B Pollard was my great grandfather. I don't have any other information about the diving suit other than the patent. He also has a 1903 Patent, 718,791 for a Rotary (steam) Engine. If I find any details on the diving suit, I will forward them to you. I do have a short biography of him I can forward if you like.

Dr. James R Pollard
10:19pm 07-27-2014

Kenneth A. Campbell

I really like the homemade rebreather you made .. Wish I could make one ... Ciao
6:35pm 07-22-2014

bill ruston

Lovely site - My brother and I show early "Proto" sets, talking about their use in Tunnelling in WW1.
Does anyone know where we can get spare breathing bags now please?. Just one point.
The Proto MkIV set illustrated should have the valve group and gauge on the wearer's left side - not his right side.
very best wishes
Bill Ruston
4:04pm 07-18-2014

Donal Doherty

Excellent M8
5:24am 06-27-2014

Pete Ryan

Nice collection of BOV's etc. Keep checking out Kirby Morgan for future new items for the M48 and Mod-1 masks.
Regards, Pete Ryan, engineering, KMDSI