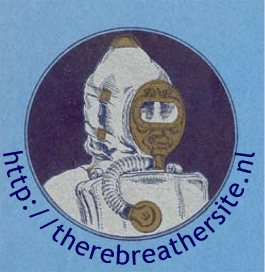 4:36pm 04-04-2014

sam easley

USS Ranger 1980 to 1982. Radioman. loved it.
thanks
sam
2:18pm 03-29-2014

Celia Evesque

Thank you for the story, I am looking forward to diving this wreck soon.
7:49pm 03-27-2014

Antonio

bellissimo ed interessante
10:22pm 03-23-2014

yasser hosni

I am looking for fenzy rebreather and its spare parts as well LAR V
thanks
1:28am 03-23-2014

Greg Kent

Thanks from an "old timer" for this terrific website!!
12:51am 03-23-2014

Richard Bennett

Nicely done. In the mid '80s it was a hot topic in my training facility. A local group claimed they penetrated deep into her. Said they recovered a few dishes. Any photos of objects taken from her?

Richard Bennett. PADI MSDT#12
3:41pm 03-11-2014

Claude Jewell

I am a collector. I have an ELECTROLUNG for sale at this time.
#5 was a display antique in my Scuba shop for decades.
I have a copy if the instruction manual as well.
I have been retired from retail but still teach. I am requesting help in finding
a buyer and the current value. Any help or contacts will be rewarded.
Thank you,
Claude Jewell 630-842-1111 cell/text. ClaudeScuba@aol.com
9:18am 03-07-2014

Charlie Navarro

Hello from South Texas of the USA from the city of (Pharr) just wanted to say hello and say I'm very happy to come across this web page (blog) . I don't know much about rebreathers but thankfully I know I'm in the right place .thank you for taking the time for answering my emails hope to learn and do business in the near future best regards Charlie
9:12am 02-26-2014

Dean Kilsby

The SAFB had them in the 1960s used them sparingly (cost)
11:11pm 02-23-2014

Francesco Papetti

I practice SCUBA diving since 1974.
I began with two Pirelli tanks and Pirelli regulator.
Now I'm looking for documents about a 1954 dive in the cave of Acquasanta Terme (Italy). I suppose the diver used Pirelli LS901.
Thanks for all information,
Francesco
Pescara (Italy)
6:17pm 02-21-2014

Luc DELBECQUE

Thank you for your very interesting site. You are a very efficient geek and a nice person, Jan Willem !
3:56pm 02-19-2014

Ryan Derks

Interesting site. very complete. You keep watching.
10:24pm 02-15-2014

Mats Høvin

Fantastic site!!
4:13pm 02-15-2014

RJ Hallett

For years I was acquainted with Gene Zimmerman, a man of exceptional brilliance, from Beloit, Wisconsin, who had been involved with 3 other men in some study and project to raise Gunilda. He had talked and consulted with me about it for years as my background is in industrial overhead lifting handling equipment and structural relocation. I recall him speaking of travels there, meeting with some of the others to survey the area. He's deceased now and I've been trying to recall some of that he had shared with me. Might any of this sound familiar?
3:08am 02-11-2014

Ed Fogderud

Great stuff. Thanks Ed...