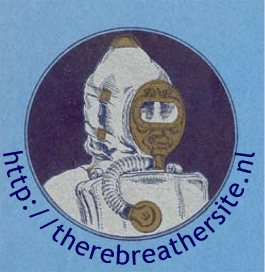 7:52pm 03-20-2022

yves clercin

ma spécialité est recherchiste archiviste pour appareils plongeurs toutes époques, me contacter [email protected], merci vous avez vous aussi travailler dans cette recherche, contactez-moi
11:23pm 03-16-2022

Dave Edmondson

Hi Great site. I was struggling to find info on the cdba.I have the opportunity to buy a job lot of spares and hoping for info on demand an prices.Feel free to email me and I'll send photos.
12:04am 03-09-2022

Frank

A group of us retired Navy Deep Sea divers are working on placing a Navy Diver Monument at the Miramar National Cemetery in San Diego. We are laser engraving old dive rigs on the monument. Anyone who was a Navy diver or appreciated the work the US Navy Divers have done, we are looking for 501.c.3 donations.
12:39am 02-08-2022

Paul

I used this breathing apparatus in the 1970s as a member of Uk coal mining mines rescue service.
8:58pm 02-06-2022

Stacey

Fantastic site 👍🏼 Thanks 😊
7:59pm 01-30-2022

Mario

I hope finding news about ubs 40 omg
9:52pm 01-26-2022

o Kane Paul

Trained in it. Worked in it. 1973/4. Northern Ireland Fire Rescue Service
9:49pm 01-26-2022

o Kane Paul

Trained in the Proto. Worked with it. 1973/4 Northland. Northern Ireland Fire and Rescue
6:21pm 01-14-2022

randy rosin

the adventure of reconstructing history
10:57pm 01-06-2022

Torfs

Nice work !
6:35pm 01-06-2022

Vance E Breese

Very interesting Stan. Thank you for sharing the fun.
9:12pm 12-28-2021

Donald Jacobson

Great site, enjoyed reading all the DIY builder's notes and photos. I made a WWII style rebreather about 50years ago, made it from descriptions of the "Frogman's" rigs scrubber inside the lung, O2 fed manually single hose connected to the top of the scrubber. It worked for 10 minutes then the scrubber leaked allowing water to soak the scrubber chemical, not good. That was the end of my home made units. Later got involved with piloting 2 man submersibles, plus captaining a sightseeing 48 passenger sub.
1:39pm 12-25-2021

Bruce Gallinger

We worked with these units in the Bahamas in '73. A long time ago...
4:46am 12-15-2021

Quentin Young

Very lovely website, thank you
1:37am 12-09-2021

Alexander Douglas

Hello, anyone here?