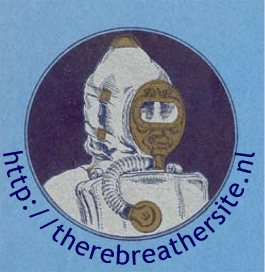 8:51am 05-15-2021

SERGE LEPAIRE

Quel travail. Bravo.
J'aime y revenir de temps à autres pour voir vos dernières découvertes.
9:09am 05-06-2021

Michael Leveillee

Hello nice site.
4:42am 11-29-2020

Rene Leddick Johnsto

Searching my Grandmother (Norma ) who is the daughter of Chester Macduffee. She named her 1st son Chester Leddick&2nd son Robert. She also had a daughter Pauline.
5:40am 11-14-2020

Alex Funke

Fantastic site! Great research. I have always been fascinated by rigid diving suits, and your site has more than any where else!

Keep up the wonderful work! Alex
7:51am 11-13-2020

Weiß

Very nice page
5:01am 10-13-2020

Alexander Justice

Thank you for sharing such wonderful history!
9:23pm 10-03-2020

Mihajlo Filipovic

Thanks for bringing back memories! The ARO57B is the 1st model I've learned O2 diving with, way back in 1971! Think I can still recall the smell of the scrubber... Nowadays I only use open-circuit gear.
4:01pm 09-14-2020

Longino Giorda

thank you
5:05am 09-10-2020

Paulina Sanchez

HI, this was very interesting and I really enjoyed looking through it
12:01am 09-01-2020

Ed. Uditis

always great info
11:59pm 08-31-2020

Ed. Uditis hds⁰

Always great info
1:48pm 08-30-2020

Theo Leegwater

What a story,could not enter the fotoalbum on the French site.
9:34am 08-28-2020

Donald C.A Watson

Nice site, well worth a visit. Dive deep, dive safe.
6:59am 08-10-2020

David Moreau

Thanks for this information.
9:59am 08-07-2020

Ryan Stavka

Great site!