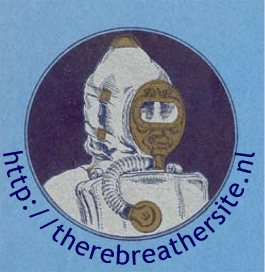 6:14am 05-08-2018

Anthony Ivankovic

Captivating- the result of major effort in investigating the wreck I reckon. Beautiful story.
5:06pm 04-24-2018

Todd Hall

Very Interesting! In fact, fascinating!
1:06am 04-24-2018

Paul Adams

Ex-CD, 1975
4:30pm 04-23-2018

craig lenell

great story! loved all of the old diving gear.
2:46pm 04-23-2018

Thomas C. Hudson

I am one of the direct descendants of Henry Hudson . I enjoyed the story and the photos immensely , Thank you .
2:05pm 04-23-2018

gary

The Lake is one of a kind.
10:21am 04-18-2018

Irina

Hello!
10:00pm 04-09-2018

Seth M.

Great site on obscure and neat stuff! Thanks from Ohio, U.S.A.
11:44pm 03-24-2018

stephen p

digging these historical dive suits. good stuff - all the best to you.

3:53am 03-11-2018

Mr Binh

Dear Sir!
My name Mr BInh, Im in Vietnam.
Im interested your product, I need buy your product: W70 oxygen rebreather with qty: 6 pcs
Can you for me price lists and catalog pls?
See your reply soon
Thanks!
1:11pm 03-04-2018

Peter

intersting site! I dive (open circuit SCUBA) but love history
4:30pm 03-03-2018

craig bruns

I am very impressed with the depth and breadth of information on your site! I am particularly interested in Christian Lambertsen's LARU US Navy rebreather project. Thanks
2:21am 02-28-2018

Joe Senneff

Loved your work on Iron Mike. Seeing him as a child, I've always wondered where he is today. Hope to see him in the years ahead.
4:21pm 02-24-2018

Frank Halliday

Really interesting
8:44pm 01-30-2018

Rob Crommelin

Found your site by Google search. Great historic information on Mine Rescue SCBA's. I will be using the site often.
Thank you,