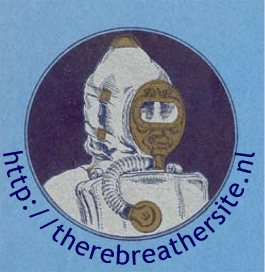 8:03pm 02-28-2020

corey

I have one of the mc caa rebreathers just like that one, comes in red case made of wood ,working condition
2:10pm 02-01-2020

TJ Green

AWESOME !!!
Incredible site !
3:37am 01-26-2020

Charles W Young

I am the new owner of the Hydroglove All Rubber Dry Suits. I purchased the assets of the company from the widow of Bill Sewell and relocated it from Boise, Idaho, USA to Phoenix, Arizona, USA. The website is www.hydroglove.org.

Chuck
1:13pm 01-22-2020

D Puetz

I just donated a Marc 3/4 Lambertson to the Maritime Museum at Fort Brag and would like to know it's approximate value.
This is the only known unit remaining in the world.
6:33pm 01-06-2020

Pauli Uusitalo

Interesting!
12:32pm 01-01-2020

Maurizio Sicco

Beautiful story. Thanks for sharing
Maurizio
1:27am 12-04-2019

Aaron Gillespie

Well written, good job!
6:31am 12-03-2019

Joel E. Tuck

Joel Tuck

Very interesting article. Love the photos. Is anyone using cryo scuba now in 2019?
10:27pm 10-13-2019

Mark Roberts

Enjoyed your site. Was trying to locate a "Mine Safety Appliances" re-breather unit I need to sell. Couldn't find it in the database. I don't see a way to attach any pictures of it. Thanks for lots of interesting reading.
7:58am 09-19-2019

Rafa Herrero

Is there a version of Gap for Mac?
2:25pm 09-07-2019

Sasha

Hello do you have any more information on the LOX 120? I found one and I'm having trouble finding out anything about it. Any help would be great. Thankyou
9:26pm 08-25-2019

Joseph F.White MD

I love your site and recommend it to all my diving friends. Your site has brought immeasurable pleasure for many older rebreather divers as well as newer divers. Thanks!
11:38pm 07-16-2019

Dennis Ould

HI This brings back some memories! i was certified on 10/11/96 at the ANDI Facility on long island by Anthony G Zimos RBI-#2
useing the 2 UT-240
6:52pm 07-04-2019

Jeff Waters

nice job .!!
6:38pm 07-02-2019

Phil Nuytten

Good Work!