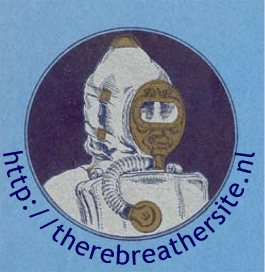 12:11pm 05-10-2014

Hans Domincus

heel interessant voor mij als oud medewerker van de Zeeland!
4:04am 05-05-2014

Pat LohKamp

This is a great webpage thanks for creating it
2:27pm 05-02-2014

Maria Phipps

Thank you so much for posting this!! Imagine finding the album at a flea market!! What would the family think? Perhaps they would be pleased that someone paid attention to it and it is now available for us all to appreciate.

My first husband was Charles King Hague. He died looking for the Gunilda, August 8, 1970. I was there and the story of that sad day, is documented in the NFB film, " Drowning of Dreams" released in 1996. Fred also nearly died that day but I was lucky to find him in 3 - 4 foot seas, floating with blood in his mask and nearly berserk, about .75 km away from the Lady Go Diver. I towed towed him back to the Lake Go Diver with the little aluminium workboat we had. His wife Ruth and son Mark were on board as was Ed Flatt.

Fred was determined to find King - and did so July 16, 1976. I have forever been thankful to Fred Broennle for his commitment, determination and friendship since 1968.

It was a privelege April 2013, to be asked by the family to speak at his funeral.

He was truly a remarkable man.
4:20am 05-01-2014

gerry buchanan

Thank you for the great Gunilda album. The pictures are so riviting that someone should do a presentation at Underwater Canada and Our World Underwater of the pictures. Scott McWilliam would do the best job at something like this. Check out a Facebook page titled "Gunilda Divers List" for information on the people who have visited Gunilda. Thanks again.
gerry buchanan, naui 1446
10:35pm 04-27-2014

Mike Harlan

You have my dream job, collecting Drager and other rebreather's.I am having a hard time buying a Drager T-shirt.I would like either a LAR V picture on it or just the name Drager.Thanks,Mike
9:46am 04-25-2014

John Purchard

Hi. VERY interesting. I'm a Dreager SCBA tech and these things are free for me, AND I live at the foot of the rapids in Montreal QC. Most dives are several hours long. Have I got a summer project?
9:10pm 04-07-2014

Lunghi P. Alessandro

Complimenti, trovo il tuo sito prezioso per l'opera di raccolta e divulgazione su tutto ciò che riguarda i rebreather, ancora complimenti.

Lunghi P. A.
8:40pm 04-06-2014

Patrick

Thanks for this website. I was in the Royal Canadian Sea Cadets from 81-85. We trained with Chemox rebreathers for fire fighting training aboard YMG's out of CFB Esquimalt. The photos on this site brought back old memories.
Cheers.
4:36pm 04-04-2014

sam easley

USS Ranger 1980 to 1982. Radioman. loved it.
thanks
sam
2:18pm 03-29-2014

Celia Evesque

Thank you for the story, I am looking forward to diving this wreck soon.
7:49pm 03-27-2014

Antonio

bellissimo ed interessante
10:22pm 03-23-2014

yasser hosni

I am looking for fenzy rebreather and its spare parts as well LAR V
thanks
1:28am 03-23-2014

Greg Kent

Thanks from an "old timer" for this terrific website!!
12:51am 03-23-2014

Richard Bennett

Nicely done. In the mid '80s it was a hot topic in my training facility. A local group claimed they penetrated deep into her. Said they recovered a few dishes. Any photos of objects taken from her?

Richard Bennett. PADI MSDT#12
3:41pm 03-11-2014

Claude Jewell

I am a collector. I have an ELECTROLUNG for sale at this time.
#5 was a display antique in my Scuba shop for decades.
I have a copy if the instruction manual as well.
I have been retired from retail but still teach. I am requesting help in finding
a buyer and the current value. Any help or contacts will be rewarded.
Thank you,
Claude Jewell 630-842-1111 cell/text. ClaudeScuba@aol.com