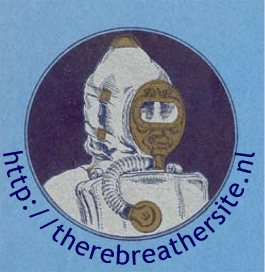 6:44pm 11-16-2014

A major contribution to the field. A lot to be learned about sound approach thinking, making things work well, keeping them
properly constructed and safe to use. Many thanks, Walter.
12:48pm 10-23-2014

Thank you for your excellent site
6:12pm 10-22-2014

I started the company in my living Room with Terry Billingsley,john Giruard and George Wymer and made the 1st commercial dive live boating with the Equipment.
8:37pm 10-21-2014

Great site. look forward to make my first rb. dive.
7:21pm 10-16-2014

Do you have any more info/articles regarding Jim Woodberry and his invention??
10:06am 10-09-2014

Just looking at Your side.
Have a grest day
Bö
8:11pm 09-30-2014

Thanks for the great site. After 30 years of open circuit diving I'm just now starting to get into the CCR world. Awesome resource!!
9:31pm 09-29-2014

I have a carlton cobra 3
Nice site you have...
Do you know wat the cobra 3 normale cost?
7:18am 09-26-2014

Dick Ritowski has one of these Rebreathers in his facility in Key Largo Florida.
I am interested in buying one from somebody.
I work for Bob Hollis, I teach people to dive the PRISM 2 & the Explorer.
7:28pm 09-21-2014

Un très bon site ! Bravo !

Cordialement
plongeur-radin.com
6:24pm 09-04-2014

Thanks for posting this great story and photos of the Gunilda.
12:07am 08-19-2014

I was a commercial diver for over 40 years and passed my master divers in 1964. I have a few photos of myself in old diving gear from that period including old dry suits, o2 rebreathers and standard suits if you would like a copy for your site just let me know and I'll see what I can find.

Thanks for a great site, I am now a published author and found your site while looking for a suitable image for the cover of one of my books. Let me know if you have any of old mark 4 rebreathers.
Thanks,
EVJ
11:19am 08-12-2014

hoping to find lots knowledge to enable me to be safe and competent and confident rebreather
7:10pm 08-06-2014

Retired Navy Captain. Just watched Silent Enemy and was curious about the equipment. Website is very well done.
Thank you.

Phil Resch
1:29am 08-02-2014

J B Pollard was my great grandfather. I don't have any other information about the diving suit other than the patent. He also has a 1903 Patent, 718,791 for a Rotary (steam) Engine. If I find any details on the diving suit, I will forward them to you. I do have a short biography of him I can forward if you like.

Dr. James R Pollard