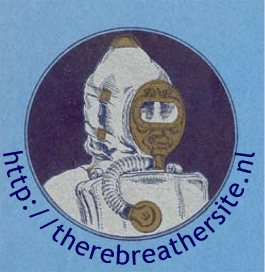 9:35pm 02-03-2017

I loved the Kryolang story. Why do they not make it anymore?
9:43pm 01-29-2017

Great site. Found it most informative. Thanks.
4:39pm 01-29-2017

I am Saginaw Valley State University student writing a paper on Theodor Schwann, It was very nice seeing some of his work.
Thank you
8:57pm 01-28-2017

Well done, thanks for this. I was hoping you would also have something on the ELIZABETHVILLE - the losts diamonds ship torpedoed 1917 off France (Bay of Biscay). Will keep searching. Thanks again. Great pics.
12:50am 01-24-2017

Hello. I have enjoyed your site very much. I was responsible for submarine diver lock out operations using the system for 2 years 1976 to 78 from Star Pisces operating in the North Sea. I'm interested in putting together a paper for the Historic Diving Society in the U.K. To ensure it's not lost. I have the operating manuals but no photos. I'd like to use some if yours.would this be ok?
Best wishes. Mike O'Meara
4:50pm 01-23-2017

nice webside
3:46pm 01-23-2017

Thanks..... Good info.... Just serviced my mouth piece and used your website as a reference....
4:51pm 01-06-2017

I have Desco single hose rebreather & lots of bottles working .
4:49pm 01-06-2017

I have Desco single hose rebreather & lots of bottles working .
12:34am 01-02-2017

Interesting stuff. I trained initially on Pattern 5562 UBA O2 Re-breather. Am trying to find a decent photo of such a set for my book. Any help appreciated. I went on to become a Helicopter Aircrew/SAR Diver.
Regards,
Roger B
12:57am 12-30-2016

Nice website! You've done the hard work!
12:02am 12-30-2016

http://bangorwindowcleaning.co.uk

great site
9:45am 12-14-2016

sending hello from sweden
looking for some info about the dräger automatic breathing valve T11801/T11485 on the helmet DM220
best regards pär
8:41pm 12-11-2016

Nice info!
7:46am 12-11-2016

Looking for any information about old equipment used by Israeli navy seals for research purposes. Any he?p will be greatly appreciated.