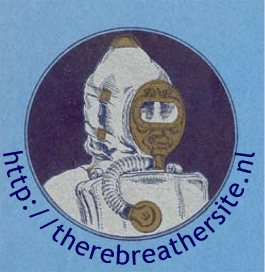 4:38pm 03-11-2019

Massimo Torboli

very good site

all the best from

DIA - Dive International Agency

www.dia.cloud
2:21pm 02-26-2019

Humberto Ramirez

Hi PLEASE COULD YOU SENT ME SOME INFORMATION ABOUT THE NAUTILUS REBREATHER.THANKS AND BEST WISHES.
7:42pm 02-16-2019

Clifton Jones

I've been looking for information on two of the rebreathers, and this is the best I've found.
9:34pm 02-05-2019

yves clercin

merci de ce material vintage
8:38pm 01-26-2019

Douglas Baker

Just found this site. Fantastic ! John was a neighbour, Scott: Dive Club & Underwater Hockey League. And then there is Fred.

(ps: I am still diving, albeit tropical)
4:26pm 01-21-2019

Robert Wass

Great site!!
10:16am 01-06-2019

TOMS CHEN

Sorry to truble you. LAR V is still unsold?i want to buy LAR.
4:44pm 01-04-2019

Piper

Interesting stuff!
5:35pm 12-07-2018

Jackson Seymore

A tremendous inspiration to anyone who aspires to breathe in a bag underwater.
1:04am 11-28-2018

Erven Cestnick

Brings back many memories.
3:36am 11-26-2018

ben

good stuff
1:30am 11-17-2018

Brian Robinson

You see I still visit
1:32pm 10-13-2018

Anthony Appleyard

Much useful rebreather information
9:04am 08-17-2018

Igor

wow, nice to see something from the history of diving
2:24am 08-13-2018

Ian McLeod

King Hague was my diving instructor (NAUI) in the late 60s. Myself and several other members of the AquaY Scuba club traveled to Rossport when King drowned....